I thought the subject of this week's Sandbox Writing Challenge — How does this relate to your life? would have me running in circles. But surprisingly, when I got in bed and started thinking about it last night I knew immediately what I'd write about.
For me the drawing in the sand is a circle. To be more specific, a circlet. Those of you who have known me for awhile know I'm a devout Tolkien fan. You will likely know that Samwise Gamgee is my favorite character from the Lord of the Rings trilogy and — in my humble opinion — the actual hero of the story!
When the quartet of mop-headed hobbits finally get back to the Shire, Sam skews up his courage and asks bar maid Rosie Cotton to marry him. There's a lovely scene in the movie at the wedding, and I thought the gal who played Rosie (Sarah McLeod) was just beautiful all decked out in her crown of flowers. I really LIKED that crown of flowers with the ribbons hanging from it.
I have always been drawn to lovely girly touches like that, but I've also struggled my whole life with, what I feel is, my own lack of femininity. Every once in a while Lord Drollery gets up the nerve to say something complimentary to me. He's learned to duck real quick before I can throw something at him. I'm a hard case. It takes A LOT to make me believe anything good about myself.
But one summer we were at the Scottish Highland Games and Festival down at Thanksgiving Point on the other side of Salt Lake when I saw these beautiful, beribboned wreaths just like Rosie's. As much as I would have loved to have one, I didn't say anything, just walked on by. A bit later Drollery disappeared and then I felt this "thing" being laid on my head. He had gone and bought me one of the wreaths.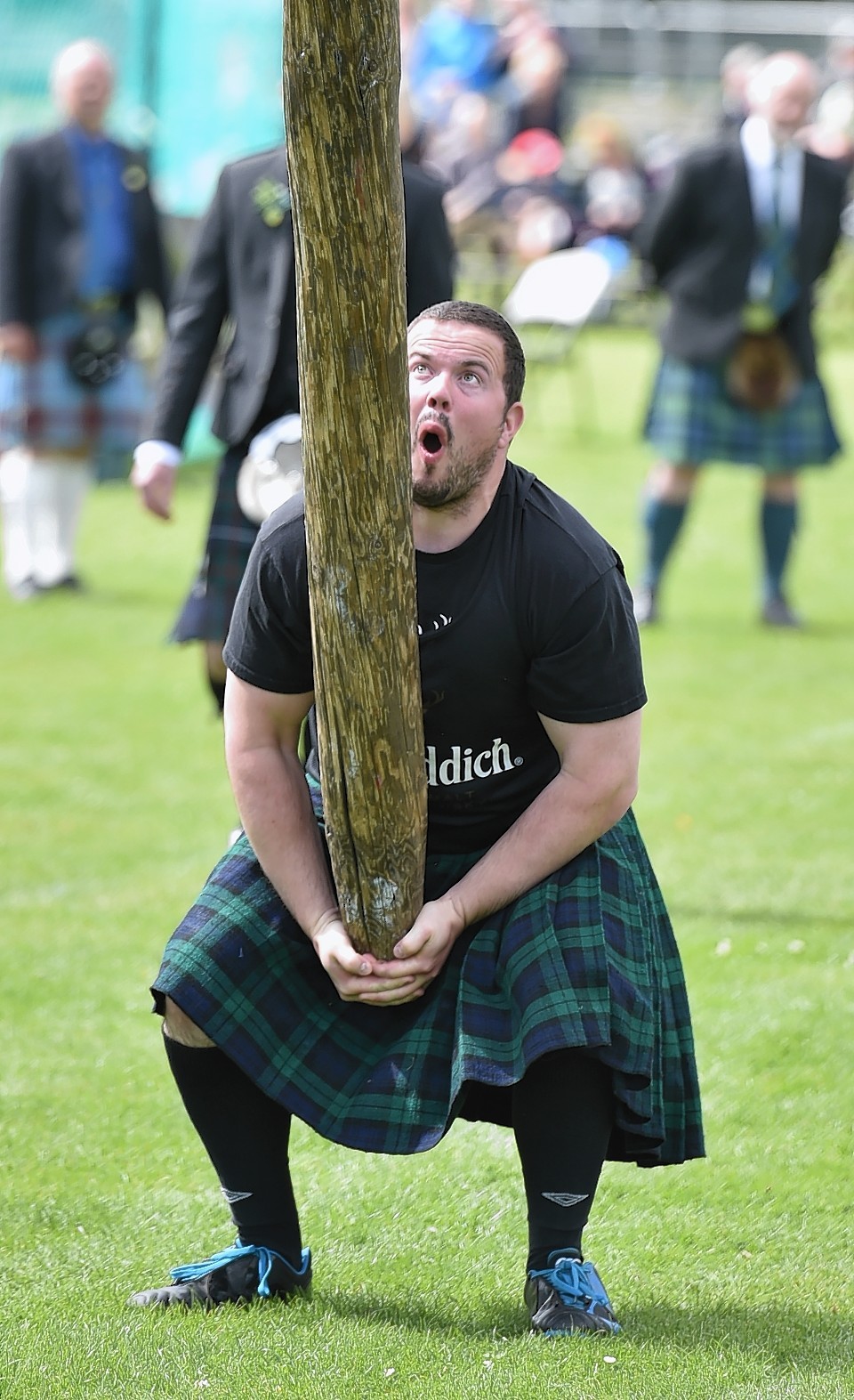 It really was one of the nicest things he's ever done for me. I wore it around the festival the whole day as we watched gorgeous men in kilts throwing the cabers, Scottish hammers, and tossing sheafs over a bar. I just felt like the bell of the ball that day.
When we got home I hung that wreath on the wall beside my desk as a gentle reminder that regardless of what I thought, at least his lordship saw me the way Samwise did Rosie Cotton. I still have it all these years later though it got packed away when we moved our bedroom upstairs, but I will never forget the way that "circle" made me feel. 😀
`
Btw, here's a bit of trivia for you today. The little girl who played Samwise's daughter in the movie was actually Sean Astin's real daughter Ali. She was cute as can be. Here's a picture of Ali now!
I keep forgetting how long ago that movie came out!
(Picture Credits: Rosie and Sam — tumblr_m764jtRzbR1rxlo3jo1_1280.jpg / wreath — hubpages.com / caber and sheaf toss — http://www.utahheavyathletics.com/the-events.html / Samwise and family — lotr.wikia.com / Ali Astin — www.imdb.com )