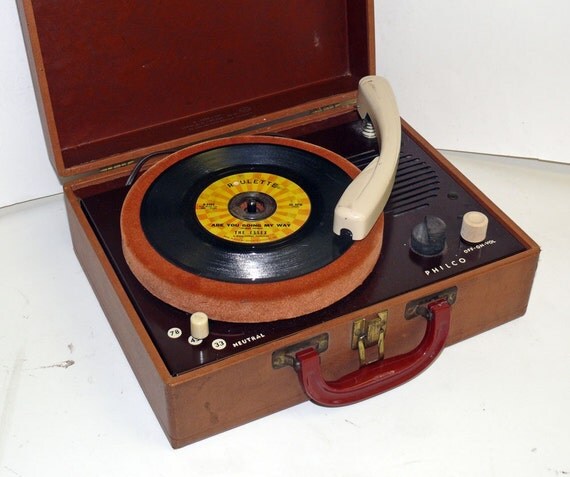 The other day Fimnora from Quantum Hermit and I were talking about Halloween and dressing up as cowgirls when we were young. I mentioned that my favorite record when I was 5 or 6 was a red vinyl 45 rpm of Happy Trails by Roy Rogers and his wife and co-star Dale Evans. I was flooded with happy memories about that record (my first, along with the little boxy record players they used to make that looked like suitcases). So I couldn't resist showcasing Roy and Dale today.
Roy Rogers & Dale Evans
Roy Rogers (born Leonard Franklin Slye; November 5, 1911 – July 6, 1998) was an American singer and cowboy actor who was one of the most popular Western stars of his era. Known as the "King of the Cowboys", he appeared in over 100 films and numerous radio and television episodes of The Roy Rogers Show. In many of his films and television episodes, he appeared with his wife Dale Evans, his golden palomino Trigger, and his German Shepherd dog Bullet. His show ran on radio for nine years before moving to television from 1951 through 1957. His productions usually featured a sidekick, often Pat Brady, Andy Devine, or George "Gabby" Hayes.
Dale Evans (October 31, 1912 – February 7, 2001) was an American writer, film star and singer-songwriter. She was the third wife of singing cowboy Roy Rogers.
From 1951 to 1957, the couple had a successful half-hour western drama The Roy Rogers Show, which aired for 104 episodes on Sunday afternoons on NBC. It was rebroadcast on Saturday mornings on CBS from 1961 to 1964. Evans herself composed the words and music of the program theme song, Happy Trails. The song quickly became the composition most associated with the pair.
Roy and Dale were thrilled when their little daughter Robin was born. But their excitement turned to concern when they were informed that Robin was born with Down's Syndrome and advised to "put her away." The Rogers ignored such talk and instead kept Robin, and she graced their home for two and a half years. Though

Robin's time on earth was short, she changed her parents' lives and even made life better for other children born with special needs in the years to come. Angel Unaware is Robin's account of her life as she looks down from heaven. As she speaks to God about the mission of love she just completed on earth, the reader sees how she brought her parents closer to God and encouraged them to help other children in need. This book changed the way America treated children with special needs.
Together they established The Happy Trails Foundation which was dedicated to helping abused children. It continues on as their legacy.
I've read Angel Unaware. It's a very moving little book. And their theme song still gives me chills when I hear it. It brings back so many special memories. Thought I'd share it with you.
(Gotta admit I was kind of floored when Roy had Trigger and his dog Bullet stuffed when they died.
)
(Picture Credits: record player — www.etsy.com / Dale Evans, Trigger, Roy Rogers — www.telegraph.co.uk / Roy Rogers and Dale Evans — www.royrogers.com / Angel Unaware — joansfamilybillofrights.com)